---
AES DIVER I ~ The Explorer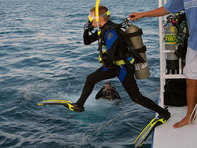 AES OPEN WATER CERTIFICATIONLearning to SCUBA dive should be easy and fun, while receiving the best quality training. Start off your adventure with the best dive training possible...
AES DIVER I
AES Diver I is the first step to becoming certified to dive to 60 foot depth in fresh or salt water, including from shore and a dive boat. This course goes above the traditional course. With both online, textbook and classroom segments, this course has been designed to meet all type of learning style. The AES SCUBA Instructor staff has all the experience and skills to guarantee you will earn a certification to be proud of, as well as enjoy a whole new world safely.
Specifications for the AES Diver I are below:
WHO CAN LEARN TO SCUBA DIVE
15 years and older
(10-14 years receive Junior Certification*)
Healthy individuals
Reasonably fit individuals
Individuals comfortable in water - we can assist with fear which is normal
*under 15 years-parent or guardian over 18 must accompany Juniors
REQUIREMENTS FOR EARNING SCUBA DIVING CERTIFICATION
Successful completion of the following:
Online Study, Live Classroom Sessions & Test
AES Diver I SCUBA Sessions - enhanced training/planning
Pool Training with Instructor and Dive Master
Open Water Qualification Dives
Skin Diving Gear
WHAT YOU WILL EARN
Program graduates earn the following scuba diving certifications:
NAUI Skin Diver
NAUI SCUBA Diver
Certified from shore and boat
Marine Naturalist & Conservation Diver
Peak Buoyancy Control
Gear Selection/Use/Maintenance
AES DIVER I - Scuba planning
Diver II
-Advance SCUBA with Nitrox to 130 feet of fresh or salt water.
Diver III
-SCUBA Rescue with AES Advanced Safety Courses
Diver IV
-Master SCUBA Certification with AES Skill Mastering Sessions
Then to
Professional
Level SCUBA Certifications
---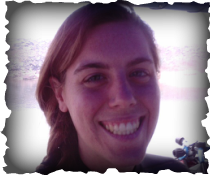 ----START YOUR SCUBA DIVING ADVENTURE TODAY----
Click to enroll, Check out Course Dates or

Click Course below to learn more


Contact AES Dives at 678-884-1188 or info@aesdives.com