SCUBA Parties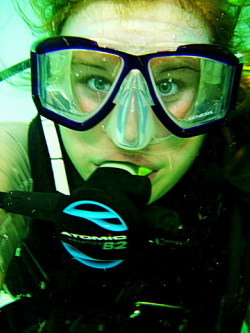 Celebrate special occasions underwater!
SCUBA and snorkeling parties offer an exciting alternative to typical party options...friends and family are sure remember forever. After brief instruction from AES' dive professionals, guests will have to opportunity to experience what it is like to breath underwater, using either SCUBA and snorkeling gear, and play some unique underwater games.
WHO CAN HAVE A PARTY?

Snorkel - ages 4 and up*
SCUBA - ages 8 and up*



WHERE ARE PARTIES HELD?

at a public aquatics facility near you
in your neighborhood pool
in your own back yard


WHEN ARE PARTIES HELD?

Nights and weekends
on your schedule

WHAT IS INCLUDED:
Top Industry Leaders for Instructors
All gear for participants
1 hour pool time/lane
up to 12 feet experience*
Up to 10 participants per hour
Exclusive use of pool if desired
Call AES today for more information and to schedule your Snorkeling or SCUBA Party (678)884-1188.