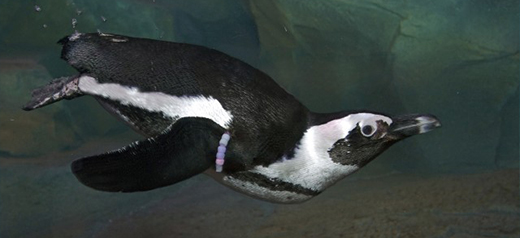 Penguin Encounter
SKU:
$59.27
$59.27
Unavailable
Penguins are among our most beloved animals here at Georgia Aquarium. Now, in our Penguin Encounter, you can go behind the scenes at the Cold Water Quest gallery and meet a penguin! In this program, you'll enjoy an up close and personal encounter with a penguin, and you'll also learn much more about these incredible animals, including how we care for them, as well as our research and conservation initiatives on their behalf – which are supported by your ticket dollars and participation in this program! At the close of this approximately-30-minute experience, you'll have a greater understanding and appreciation of these remarkable birds, and you'll even take home a professional photo of your memorable day courtesy of Georgia Aquarium.

Price does NOT include General Admission or entrance to the AT&T Dolphin Celebration presentation.

Reservations are available on a first come, first served basis and times are subject to change. We recommend purchasing in advance via our Call Center in order to guarantee your spot: 404-581-4000.

Age Requirements: Participants must be at least 7 years old to participate. All participants under age 16 must be accompanied by a paying adult. There is a maximum of 3 children (ages 16 and under) per paying adult. Guests under the age of 18 must have the program liability waiver and animal interactive program guidelines signed and dated by their parent or court appointed legal guardian.
Special Needs: Guests with special needs must call prior to making a reservation at 404.581.4000. Reasonable special needs accommodations can be supported on a case-by-case basis with prior notification.
Due to the nature of caring for animals, Georgia Aquarium reserves the right to modify, cancel and/ or reschedule programs without notice. Reasonable accommodations will be made to reschedule guests as effectively as possible.

Retail: $59.95

​Click the Buy Now button to request your reservation