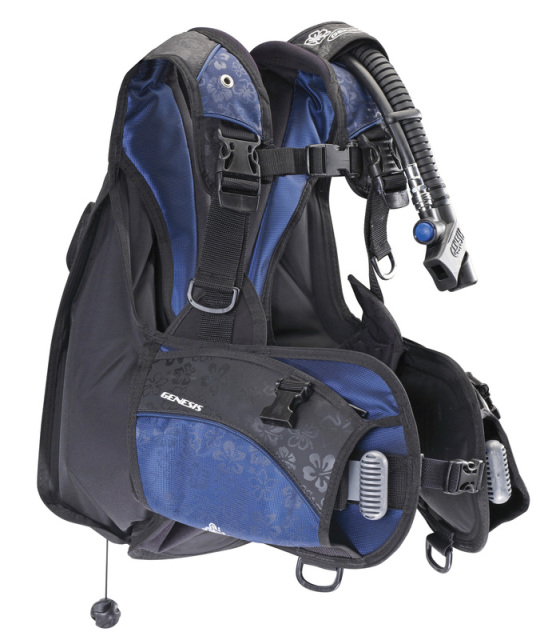 Genesis Sirene
SKU:
$560.00
$560.00
Unavailable
Designed exclusively for women! "Balance between buoyant lift and total
weight capacity is right on." Features: Female design jacket style BC.CQR 2 Weight release system that has 26lbs. total weight.
2 releasing 8lb. pockets.
2 non-releasing 5lb. pockets.
Comfort-pad neckline.
Adjustable & removable sternum strap. Adjustable length, depth compensating cummerbund.
Dual cam-lock tank straps.
Exclusive GENESIS MiniPac™ for cylinder mounting.
Adjustable tank locator strap.
Rapid exhaust valve.
Rear pull vent valve.
2 clips for AKONA QuickClip system.
2 Pockets with Delrin zipper closures.
Plush padded nylon interior.