>
Akona Dry Compression Sack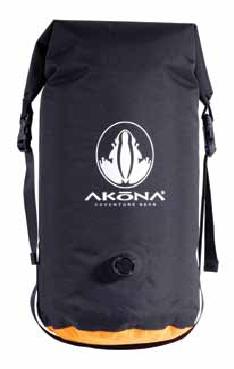 Akona Dry Compression Sack
SKU:
$41.00
$41.00
Unavailable
With the help of the vertical straps, the exclusive AKONA purge valve easily compresses any excess air out of the bag for a more lightweight and compact haul. The 50D (denier) Diamond
ripstop material and fully taped seams are waterproof to protect the contents of your bag.
Perfect for foul weather gear or fleece jacket.
The Dry Duffel is uniquely designed with a roll-down top that seals out moisture. Simply roll down the top three times for a reliable seal that provides protection from any rugged environment.
Exterior dimensions: 22 x 7 dia.
Main capacity: 846 cu. in.