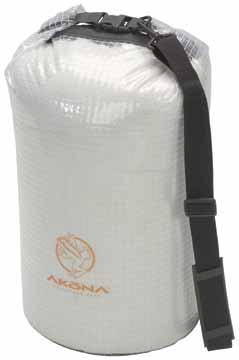 Akona Dry Stuff Sack
SKU:
$35.00
$35.00
Unavailable
The Dry Stuff Sack is designed with a roll-down top that seals out moisture. Once rolled-down,
simply buckle the top and use the latch as a convenient handle. This is the perfect bag to keep t-shirts, towels and camera dry on the boat.
Exterior dimensions: 24 x 12 dia.
Main capacity: 2713 cu. i n.