>
Akona Collapsing Duffel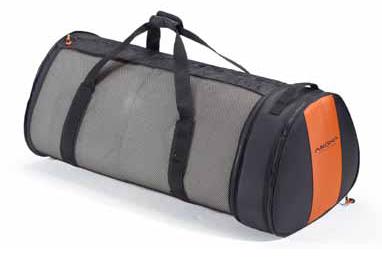 Akona Collapsing Duffel
SKU:
$58.00
$58.00
Unavailable
• The new collapsing duffel easily holds a full set of gear and keeps your costly reg and consoles protected. The padded reg compartment is
the same shape as AKB607.
• 420 Nylon outer shell and Nylon reinforced mesh.
Collapses from 29" Down to 4". The large mesh duffel zips into the end of padded regulator bag creating a compact, easily stowed container.
The spacious interior holds a first and second stage regulator, an
octo, a gauge console, and all their hoses.
Exterior dimensions: 12 x 14 x 29
Main capacity: 4872 cu. in.