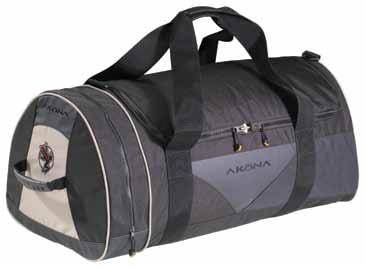 Akona Deluxe Duffel
SKU:
$94.00
$94.00
Unavailable
• PVC skid pads are sewn on the bottom of the webbing straps, protecting the base of the bag
from constant wear. PVC material along the bottom end compartment provides superior wear resistance.
• Rubber carry handle reinforced with box-stitching that won't give
up on you. The rubber, comfortable-grip handle is box-stitched at both
ends of the bag. This allows for you to easily grab your Deluxe Duffel from all angles. The optional Pro Regulator bag (AKB601) can be easily stowed in the end compartment for easy access to your valuables,
keeping them close and secure.
Exterior dimensions: 30 x 16 x 14
Main capacity: 6720 cu. in.