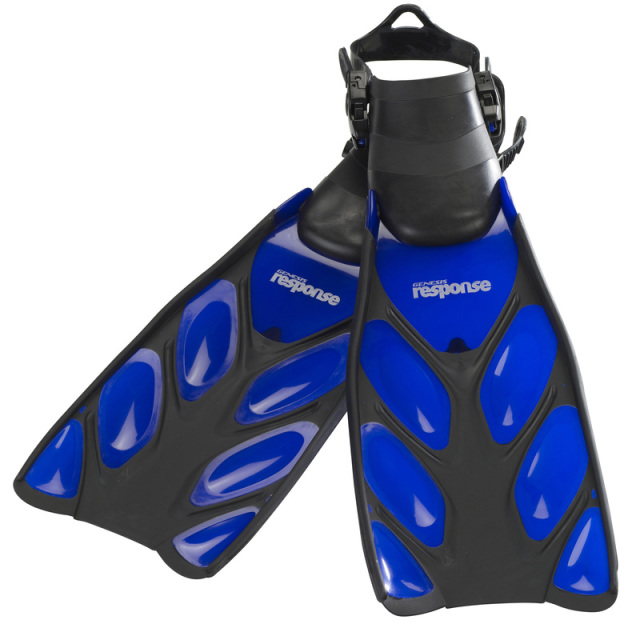 Genesis Response
SKU:
$100.00
$100.00
Unavailable
The Response fin has a channel effect for thrust with optimized stiffness for less leg stress.
Features: Triplex construction - Use of three different materials allows thrust characteristics and maneuverability to be optimized.
Blade stiffness selected to reduce leg strain and fatigue.
Flex pattern develops channeling effect for thrust.
Foot pocket design and materials deliver unmatched comfort.
Convenient, reliable quick-release strap buckles.
Blade design is responsive to all kick types: Flutter, Scissors, Dolphin and Sculling.
Versatility makes this fin the ideal choice for sport divers.