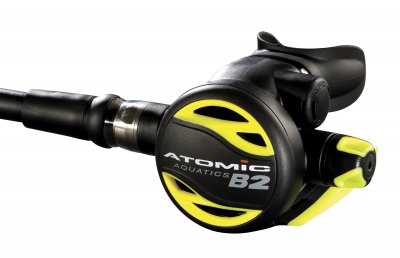 Atomic B2 Second Stage
SKU:
$430.00
$430.00
Unavailable
A great option for the diver craving the corrosion resistance found in titanium, the B2's all titanium demand
valve provides just that. Complimented with our patented brass and stainless steel comfort swivel hose, this
octo was built to last. Comes with either a 32" hose and black for use as primary or the option of a 36" hose
and yellow for octopus.