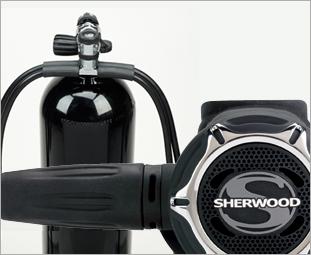 Sherwood SR1+
SKU:
$735.00
$735.00
Unavailable
SR¹+ high performance regulator is NOW AVAILABLE with the new streamline First Stage.
1st Stage
•New First Stage aligns your hoses in a neat parallel direction.
•The new appearance is sleek & organized without affecting the high performance original design.
•Two-piece 1st stage piston for precise optimum balance and
intermediate pressure control.
•Dry sealed ambient pressure chamber.
•Four low pressure ports located on a 360˚ swivel.
•Two high pressure ports.