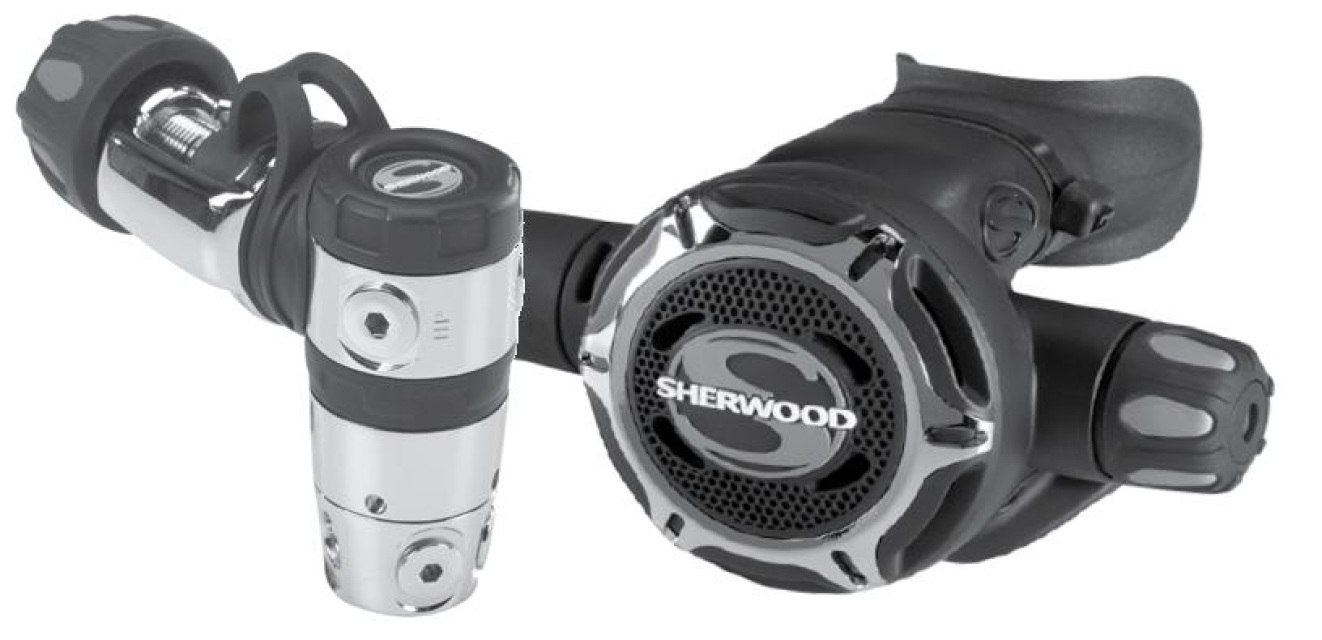 Sherwood SR1
SKU:
$705.00
$705.00
Unavailable
The SR¹ packs its advanced technology into a compact case which employs contemporary styling and utilizes a multitude of cutting edge materials. With superior breathing performance, the SR¹ is the most technologically advanced regulator Sherwood Scuba has produced in its storied 50 year history.
SR¹ FIRST STAGE
• Two-piece 1st stage piston for precise optimum balance and
intermediate pressure control.
• Dry sealed ambient pressure chamber.
• Five low pressure ports located on a 360˚ swivel.
• Two high pressure ports.
SR¹ SECOND STAGE
• External adjustment for lever height.
• Low profile exhaust deflector.
• Large flexible purge cover.
• Pneumatically balanced.
• SMART Demand Lever - reacts to depressurization and relieves
load on seat, extending seat life while promoting consistent
regulation.
• Super flex hose.
• Available in DIN at no extra charge.
• One touch dual function adjustment.
• NITROX compatible to 40%.
• Free parts for life program.
• One touch performance adjustment.